Midway got its roots in the spray fireproofing business. Where asbestos fireproofing was commonly used prior to 1980, removal and re-installation of non-asbestos fireproofing was and is in high demand.
Whether its new or existing construction, commercial or industrial, Midway has the knowledge and experience to provide the correct application the first time.
Midway is a certified installer of the following fireproofing and insulation products:
Low, Medium and High Density cementitious fireproofing
Intumescent coatings
Spray applied insulation
Spray applied acoustical insulation
Midway is proud to be a certified applicator of Carboline, AD and Southwest products.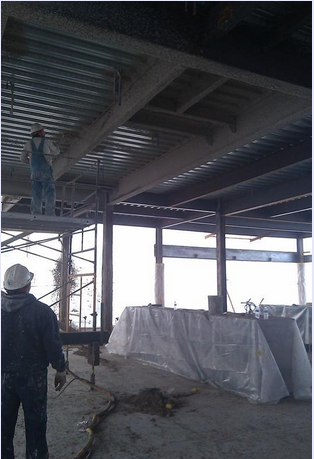 Spray Fireproofing Galleries: