Selective Demolition Contractor in Chicago IL.:
Facilities that operate 24 hours a day 7 days a week have utilities that are in constant operation also. This is why you need a demolition firm with the experience and knowledge to perform renovation tasks without interruption to your daily operations.
At Midway, we are experts at selective demolition in Chicago, where noise and dust levels must be kept to an absolute minimum. An inexperienced firm may not possess the knowledge or experience where structural integrity, maintenance of utilities (plumbing, electrical, data communication, etc..), safety for other workers and occupants, compliance with building codes, OSHA and emission standards are essential.
Midway has the highest regard for safety and regulation. We conduct site specific safety plans for each of our projects as well as daily safety meetings to identify and discuss potential safety hazards as they become present. All of our employees are highly trained and experienced in demolition activities and possess certification in all procedures including:
OSHA 10/ 30 hour
Fall Protection
Scaffold builder/ user
Burning/ welding
Equipment operation
First Aid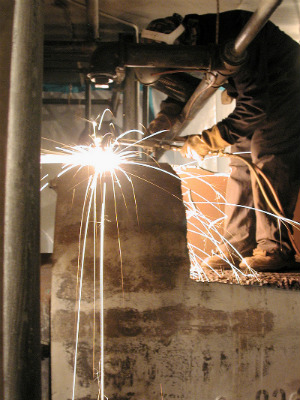 When looking for a Selective Demolition Contractor in Chicago IL., Midway Contracting Group is your number one choice. Contact us today for your free Quote or Consultation.
Selective Demolition Galleries: